This groups is WIP of the Re-creation of gathering the Choro Q Fans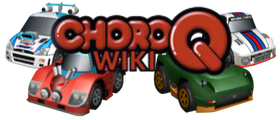 Welcome to the Choro Q Racers Fangroup! Owned by an admin of the Choro Q Wikia!
What is ChoroQ?
ChoroQs are penny sized chibi cars or tanks which rule the world instead of humans. They race, they work, they do everything!
To go into depth about Choro Q, head to
choroq.wikia.com/wiki/Choro_Q_…